Valentine's Day of 2016 was an epic day indeed, with love blossoming throughout all corners of the world, declarations of passion echoing throughout the streets in the form of poems, flowers, and chocolate candy kisses. To show that there are more than one way to express emotions to people on that day, what started as a light hearted joke turned into one of my friends, Dalton, deciding to book me for a romantic session between him and a pizza. To say the shoot went amazingly is to say the least, as its ooey-gooey cheesiness spread across the land in a viral post of all things bready and slathered in tomato sauce for the greater good.
Little did he know this shoot would bring him a step closer to the love of his life.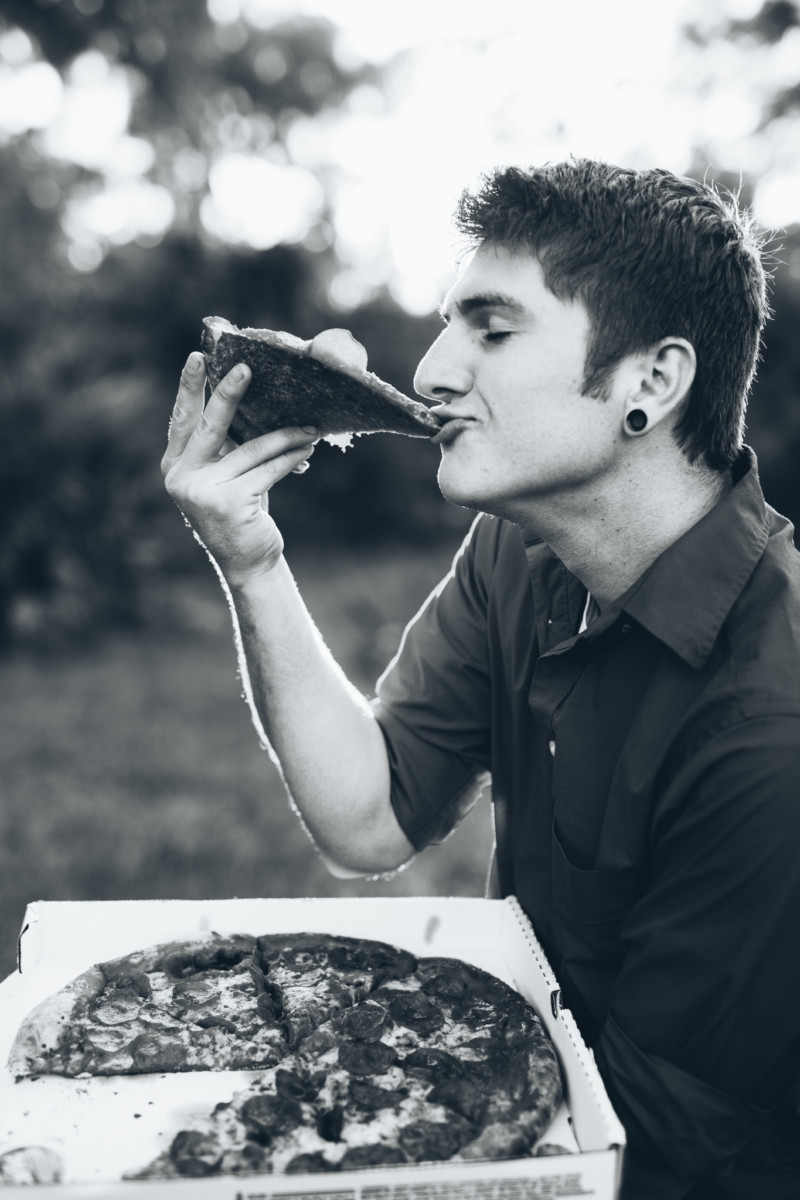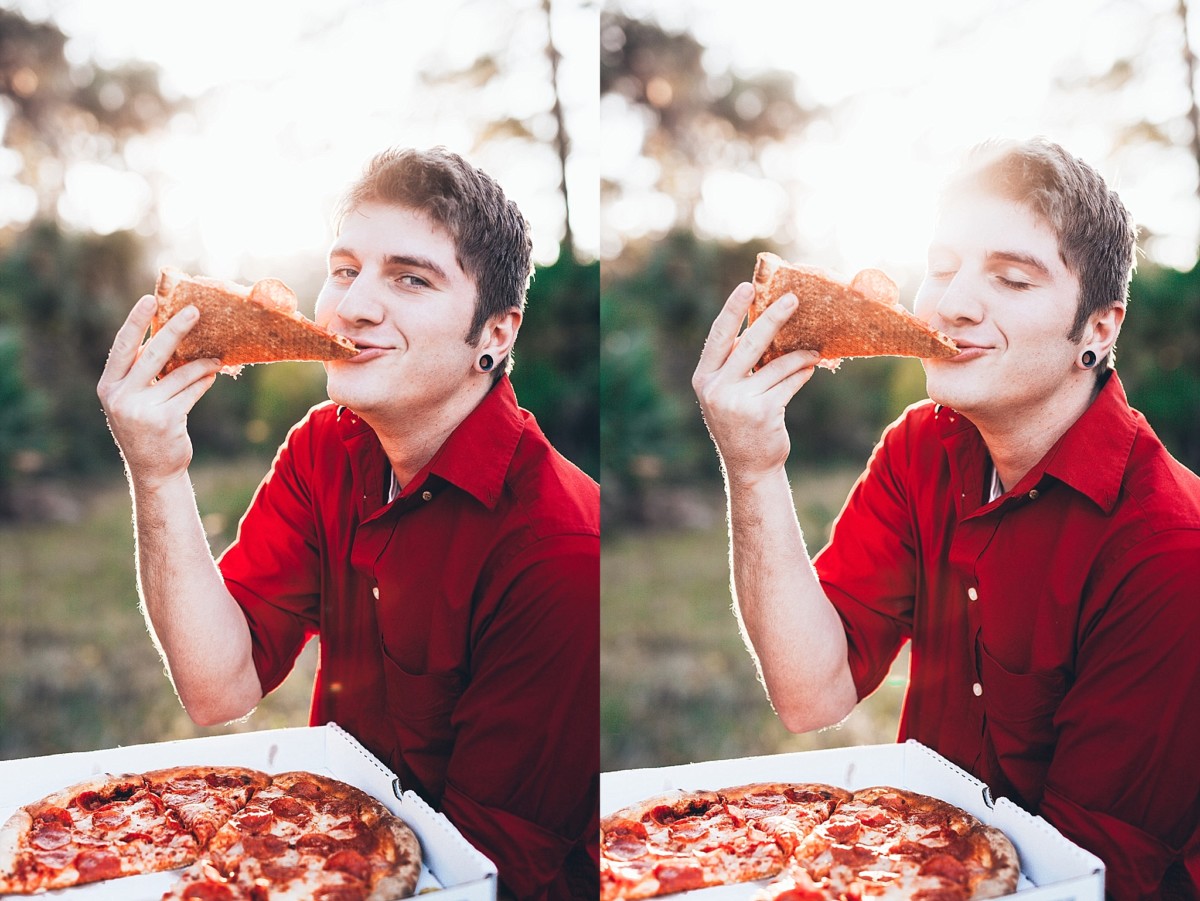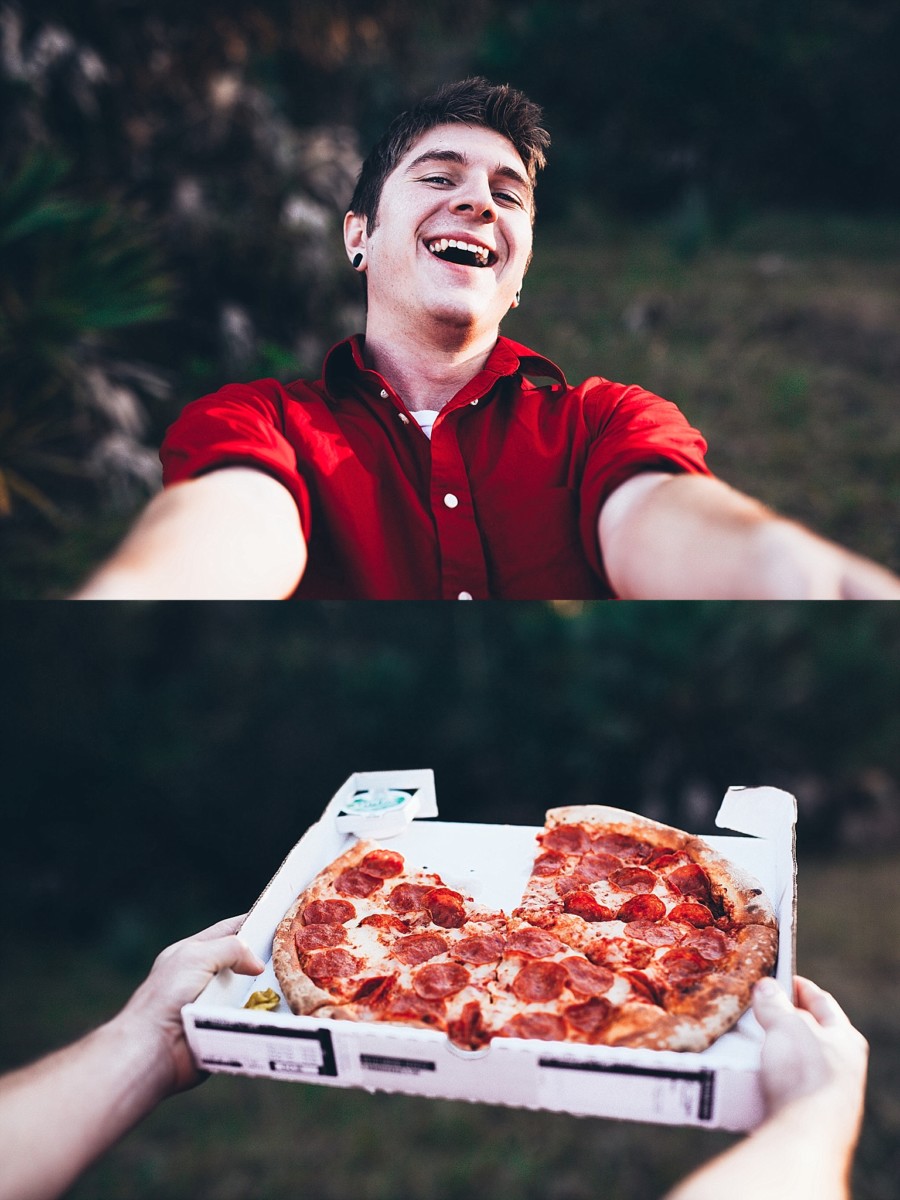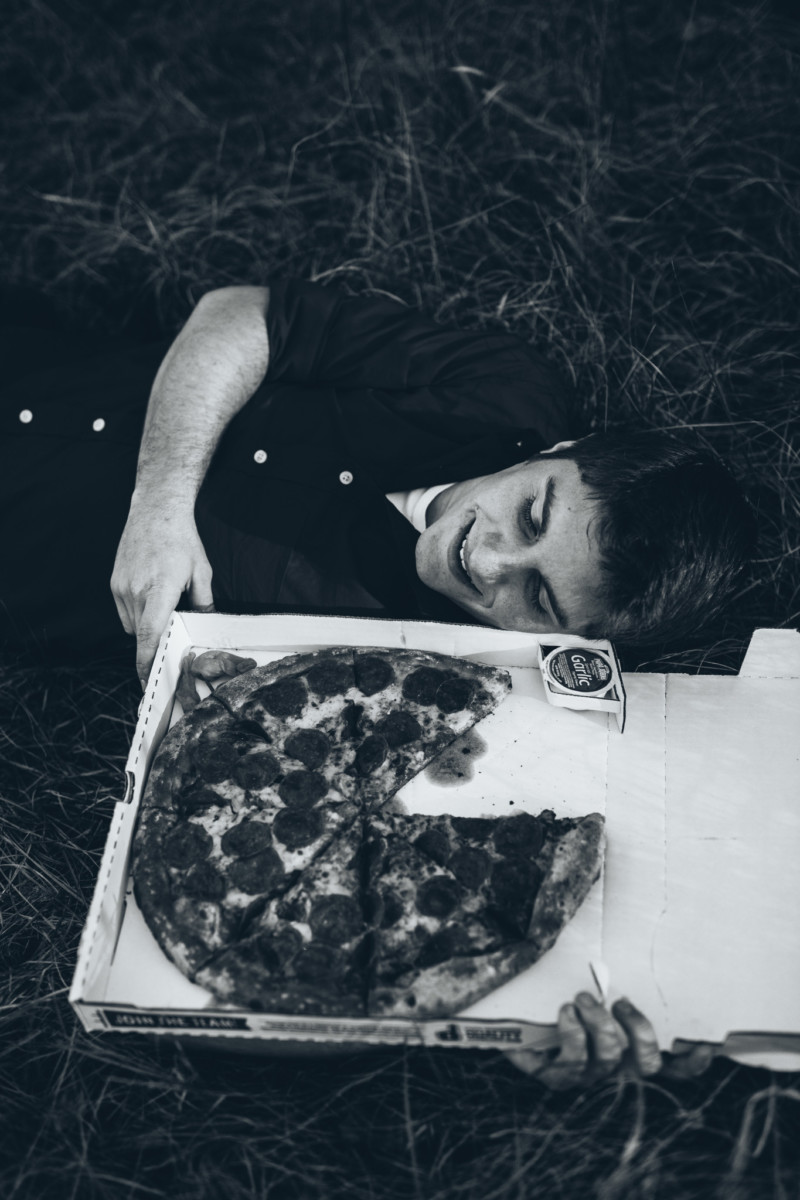 On the same day this year, we decided to reshare the post, and bring back the forbidden and cheesy love between man and pizza. Upon sharing the post again, a certain lovely lady's mother found the photos and tagged her daughter in the comments, thinking her daughter would love the images so much. Upon viewing the images, Shelby instantly became drawn to Dalton, his smile shining even brighter than the sizzling pepperoni caught her attention. Just for fun, she decided to add him as a friend on Facebook, and discovered they lived in the same town, just minutes apart.
And thus began the story of the Pizza King and how he found his Pizza Queen. <3
And a fun fact in time for the Holidays:
Dalton is a die-hard Christmas fan and Shelby absolutely hated Christmas before meeting Dalton, and now, it's her favorite holiday. <3
Merry Christmas from Nick and Lauren! 🙂